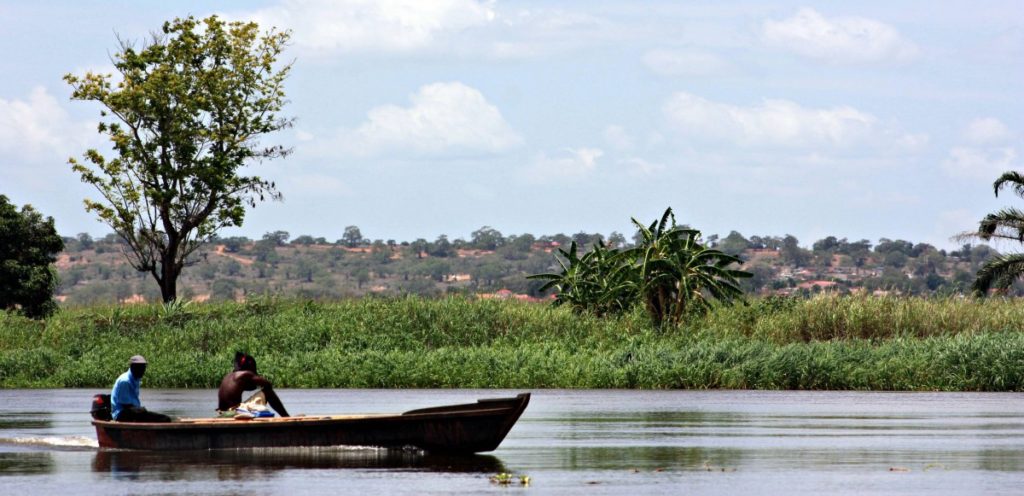 After months of hard work, and thanks to the kind support of all these people, my book, Kayak The Kwanza: Source to Sea Along Angola's Longest River, is now available for purchase. You can pick up a print or e-book version from the publisher Unbound or from Amazon.
Remember that 25% of the profits will be donated to The HALO Trust, to help them make Angola landmine-free by the year 2025!
In June 2016, Oscar Scafidi and Alfy Weston set out to complete the first-ever source-to-sea expedition along Angola's longest river, the Kwanza. Paddling and carrying a forty-year-old collapsible wooden kayak, they embarked on a journey of 1,300km in support of The HALO Trust, the oldest and largest humanitarian landmine clearance organization in the world.
Over thirty-three days the pair kayaked, hiked and waded towards the Atlantic Ocean, meeting a whole host of interesting people – from security forces to diamond miners, to farmers and fishermen. Things didn't always go smoothly. They were attacked by hippos and bitten by insects. They sank in rapids, picked up nasty injuries, and were arrested then threatened with deportation.
Oscar and Alfy's expedition raised $25,000 for The HALO Trust. The documentary film they made of the journey was aired in film festivals in the UK, the USA, Canada, Australia and Cyprus, and their journey is recognized as a Guinness World Record. This is the story of how they did it.